Hey gang! My apartment is finally all set up, and I thought I'd post some pics and do a little house tour, since the apartment is on Long Island and not many people voluntarily find themselves out that way. Won't you come inside? (beckons)

The door to my apartment is down some stairs in the back of the house. When you come inside, you see the kitchen: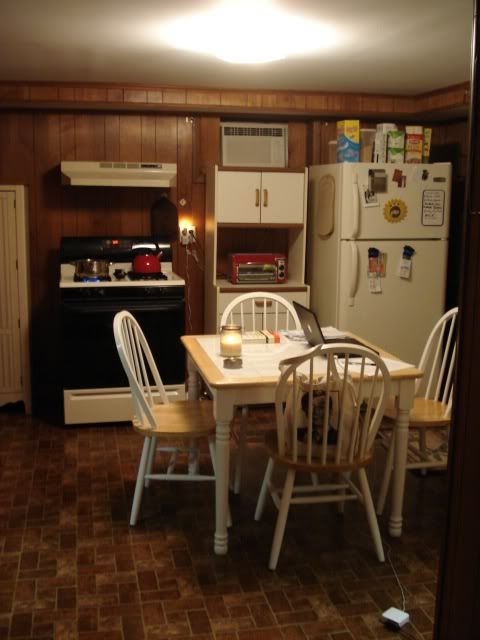 Go straight through the kitchen, through the little folding door and get to my bedroom: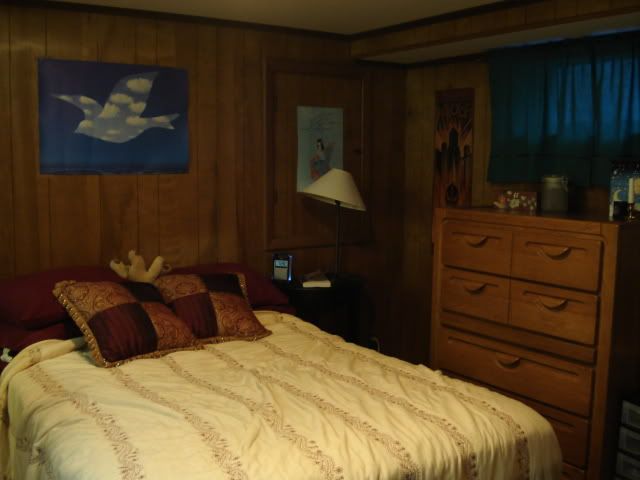 My awesome map: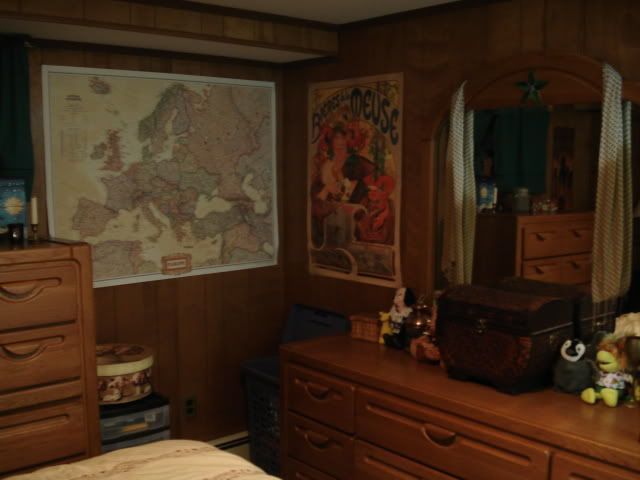 Dresser: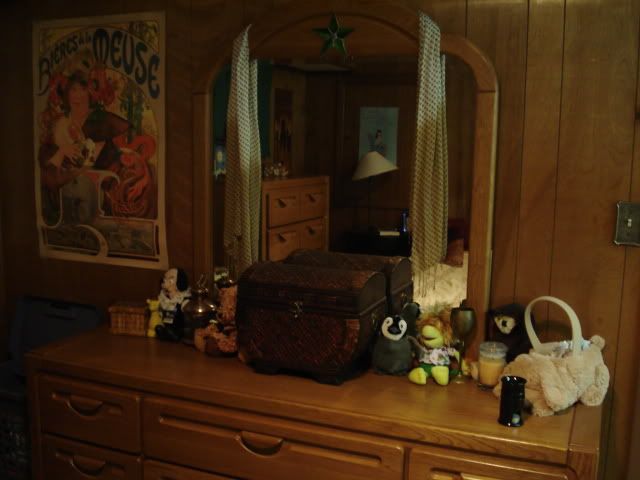 A cozy corner: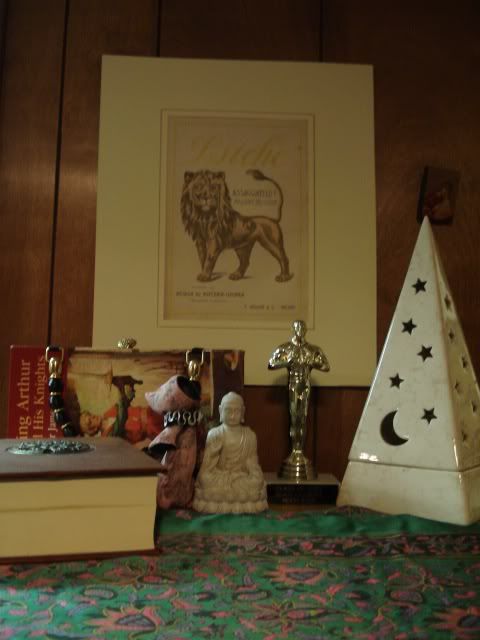 In the lefthand corner of my bedroom there is a little office nook: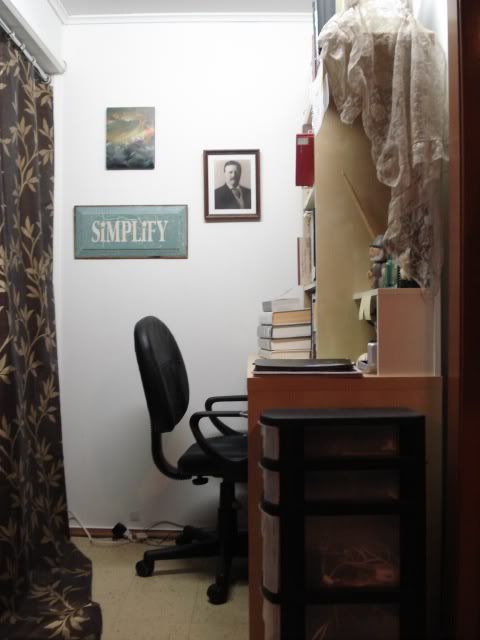 My hero and favorite fictional medievalist, Dr. Jones: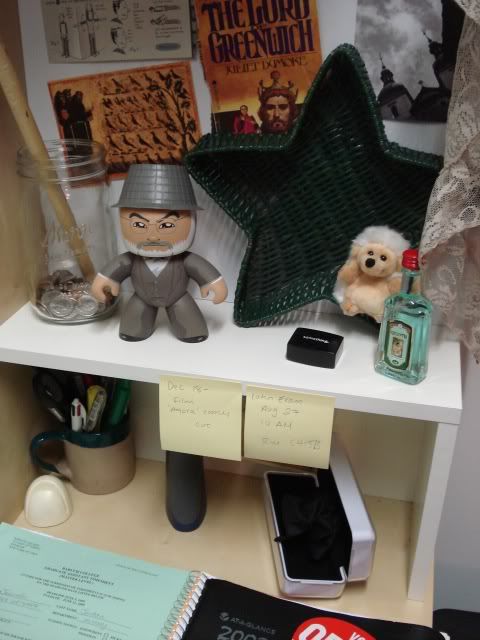 To the left of the kitchen is the living room: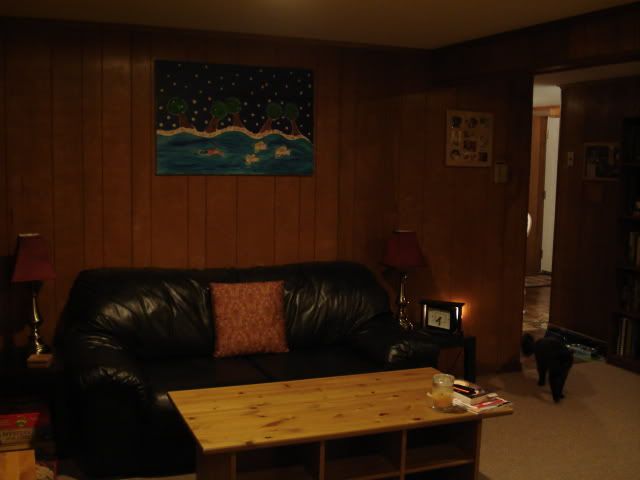 My only complaint is that this apartment has way too much wood paneling. I feel like I live in Ron Burgundy's house sometimes. Stereo, and angel cabinet Steph and I made. It holds my movies.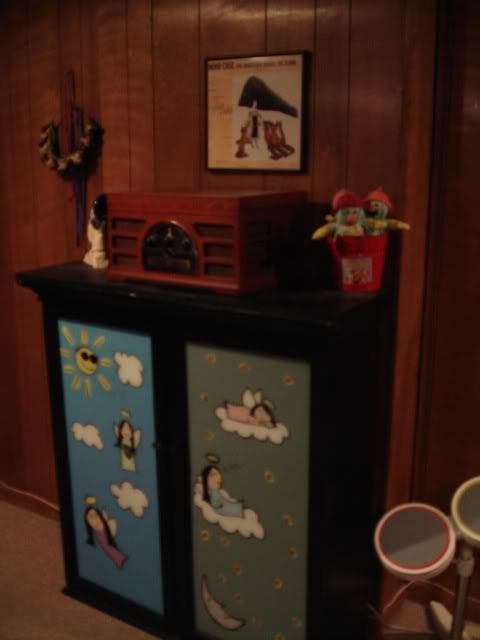 Simon cleaning himself on the jambox: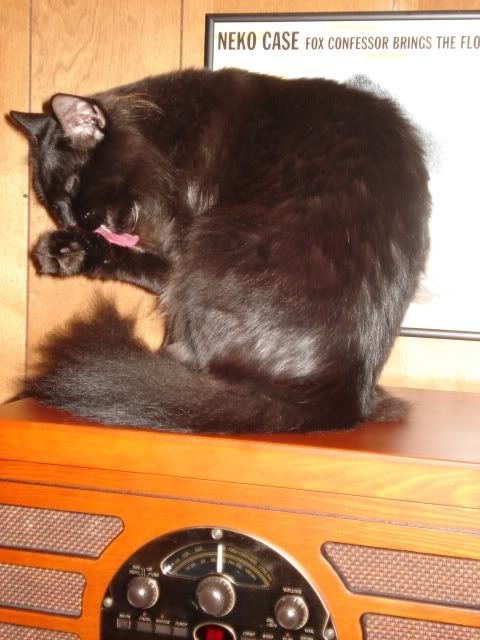 Samantha chillaxing with her favorite toy, a piece of string: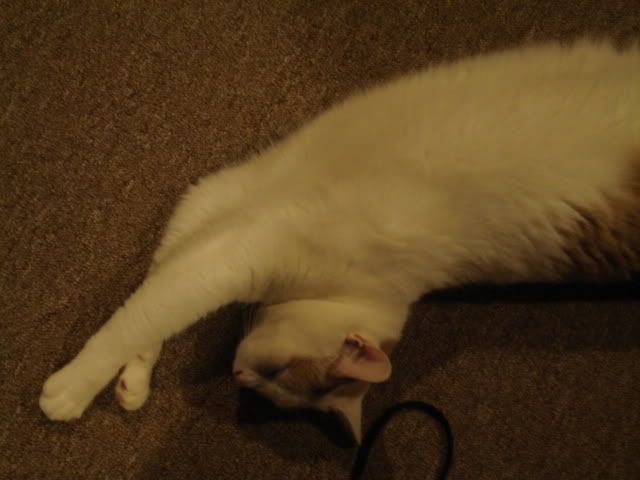 Hysterical Teddy Roosevelt wine holder my dad got me: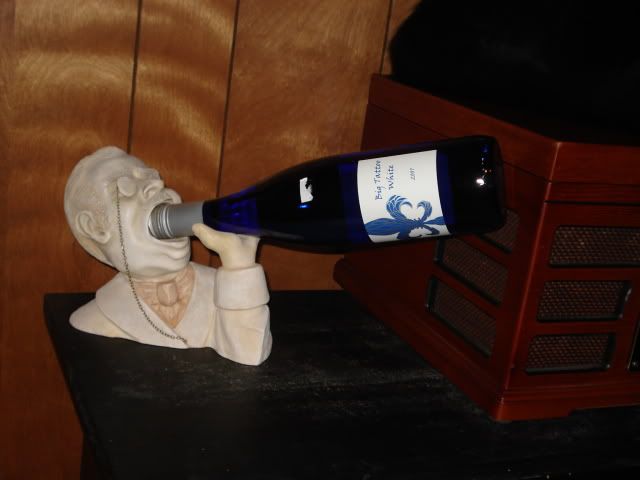 And books!!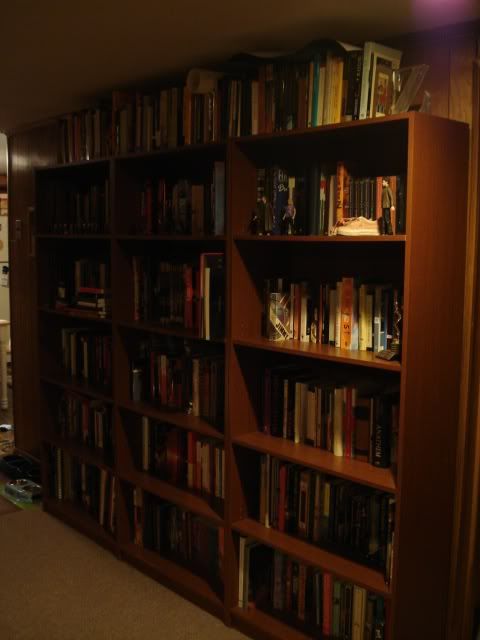 All my books, all in one place! It is rad. Here's another gratuitous bookshot: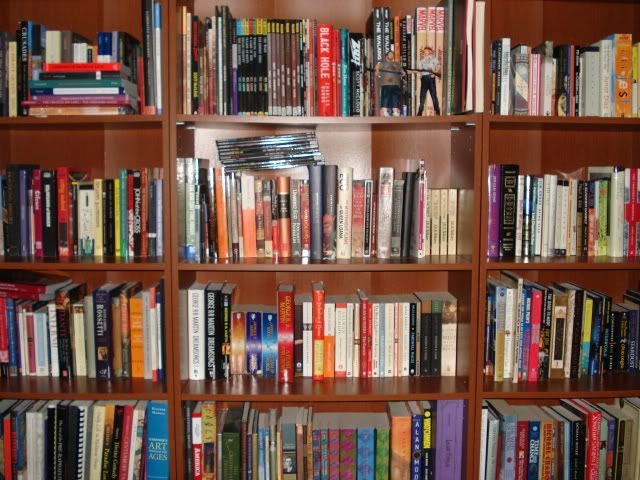 And yay some original artwork! =D